The first Cottage Inn restaurant opened its doors at; 512 East William Street in Ann Arbor, Michigan back in 1948.
This restaurant has had the distinction of being the first restaurant in Ann Arbor to serve pizza in history. The current ownership acquired the building at 512 East William in 1961, and it remains the company's flagship location today.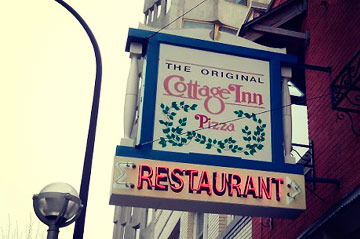 The restaurant's first major expansion took place in 1975. We then remodeled the restaurant again in 1980 and 1987. In 1993, we did a major renovation of the restaurant's history by including the second floor, which increased the seating capacity. This renovation also provided banquet room facilities. The restaurant offers a diverse menu of Italian and Greek dishes as well as their pizzas. Needless to say, we continue to serve the best pizza in town. Cottage Inn began to expand the main restaurant to meet the demands of its growing popularity. However, expansion made it increasingly difficult to offer carryout and delivery services for our pizza customers. By 1978, due to our continued growth, it became apparent we needed a second company, which would be exclusively devoted to our delivery business. As a result, Cottage Inn Carryout & Delivery, Inc. was established.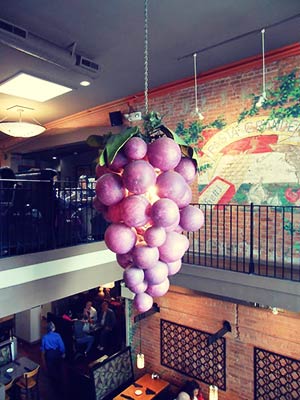 The first Cottage Inn store under this new company was founded at Packard and Hill streets in Ann Arbor. In June of 1986, our first franchise opened at Grove Road in Ypsilanti. In 2003, our new corporate headquarters and distribution center opened in Ann Arbor as well, conveniently located to major expressways and rail systems.
We currently operate almost 50 Cottage Inn stores and franchises in Michigan and Ohio with agreements to expand into Florida, Texas, North Carolina, South Carolina, and even China! It is truly an exciting time to be a part of the Cottage Inn family.